Bob Iger returns to Disney as CEO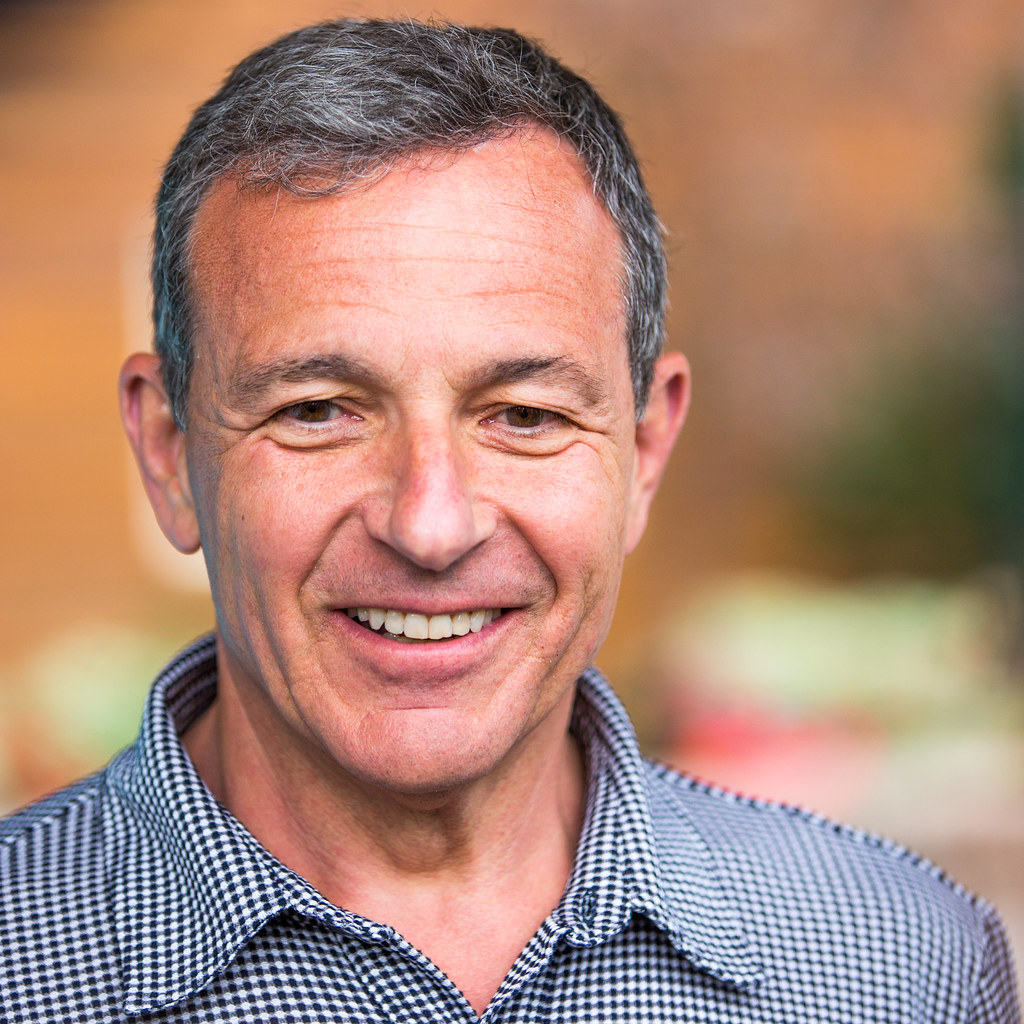 After Disney announced the firing of Bob Chapek as CEO, the door has opened for Bob Iger to return to the position he held for 15 years.
Many entertainment businesses have suffered during the COVID-19 pandemic. Disney is no exception; its latest financial reports show the company has lost nearly $1.5 billion and its shares have fallen to a 20-year low. So, to escape these problems, they make radical changes.
Picture via Thomas Falcon on Flickr
The board hopes to regain investor confidence by bringing Bob Iger back. Two years of pandemic, theme park closures and several restrictions have affected their profits. Additionally, there have been controversies involving former CEO Bob Chapek, which did not help to improve the outlook. Perhaps with these new strategies, the company will be able to consolidate its objectives.
Bob Iger returns to lead Disney
Many people are happy with this recent change in Disney's entertainment company. Bob Iger is returning to Disney's board following the recent departure of Bob Chapek as CEO.
After only two years on the board, Chapek has been embroiled in numerous internal and external controversies. During the pandemic, production shutdowns and theme park closures caused problems. Additionally, during this time, the CEO remained silent against a Florida bill that severely limited classroom discussion of topics such as gender identity and sexual orientation.
Image via Walt Disney Television on Flickr
Likewise, he fought a battle with Scarlett Johanson over her unilateral decision to release Black Widow simultaneously on the Internet and in cinemas. After a few months, they agreed on the compensation to be paid.
Chapek took over as CEO in February 2020, with Iger remaining as a transition period until 2021 at Disney. Disney renewed Chapek's contract in June this year, but they decided to remove him from the workforce despite this.
Disney's stock losses range from 40% this year alone to a 7% drop in the Dow Jones index. The numbers look unfavorable for the company, especially with a recent report of heavy losses in the streaming business unit, including Disney+. So with this change, Disney should recover by the next fiscal year, 2024. Hopefully Bob Iger can come back to make that happen, because his track record shows his ability.
Bob Iger's impact on Disney
Bob Iger was CEO for more than 15 years at Disney and brought a lot to the entertainment company during his tenure. Its numbers were high and it fought a pitched battle against rival Netflix, leaving Disney in a great position. Iger's major acquisitions were Marvel Entertainment, Pixar Animation Studios, and 21st Century Fox. Iger managed to capitalize more than five times on the company's stock index.
In his book The Journey of a Lifetime: Lessons Learned from 15 Years as CEO of The Walt Disney Company, Iger highlights ten basic principles. They are courage, optimism, decisiveness, focus, fairness, curiosity, authenticity, thoughtfulness, integrity, and the relentless pursuit of perfection.
Picture via Amazon
Through the leadership he has shown, Iger has been and will continue to lead ambitious large-scale projects that will create change and positively impact the business.
The outlook, however, is not easy for Iger. It faces scenarios with price increases tied to reduced service levels, new policies, and the removal of some free benefits. Thus, before his return, Bob Iger must surf on several pitfalls and on the dissatisfaction of investors and subscribers since they have to pay more for less because of the pandemic.
Therefore, Disney expects Bob Iger to create new strategies in this second term to reposition them. Hopefully he recovers from the lost time and Disney recovers from this bad streak.