China bans artists' comics after film selected as Oscar nominee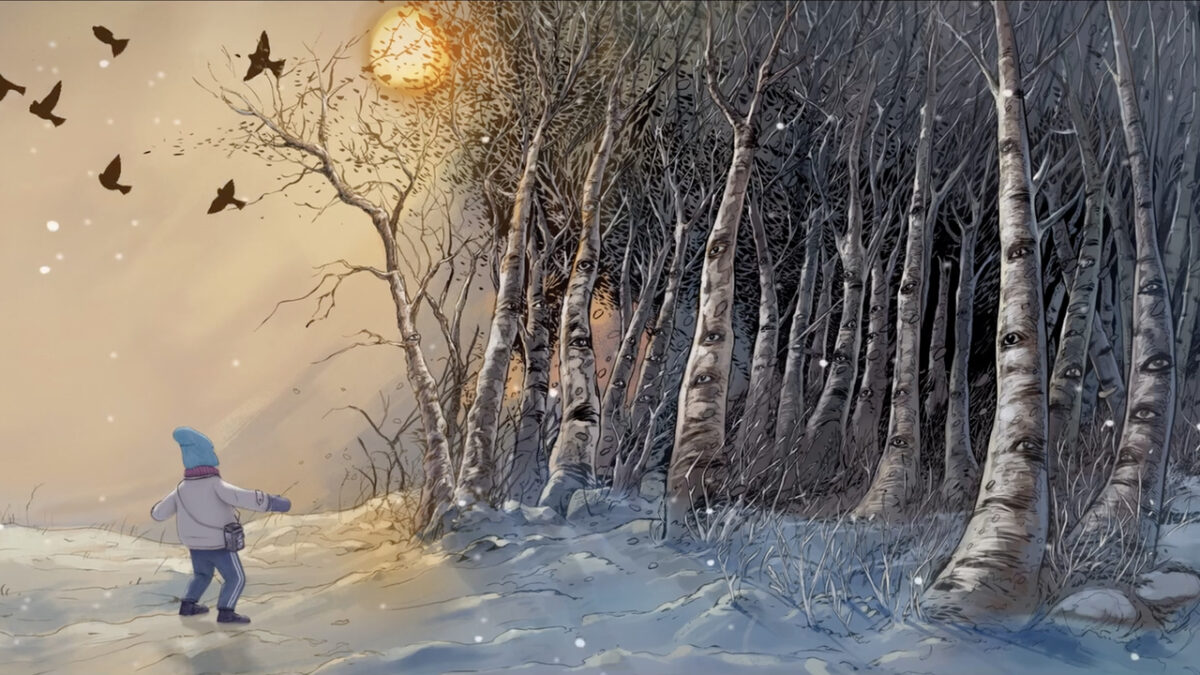 An artist whose work served as the basis for a Canadian animated film has had his books banned in China.
"Eternal Spring," an animated documentary, depicts Chinese Falun Gong practitioners who hacked into state television in 2002 in an effort to raise awareness of their plight under Chinese rule.
In the aftermath, police raids swept through the city of Changchun, whose name translates to "eternal spring," and Daxiong, an award-winning comic book artist and Falun Gong practitioner, was forced to flee to North America in 2008. .
Daxiong published more than 100 books before leaving China, some of which depicted Chinese people leaving the Communist Party or illustrated events in 2002 that he had personally witnessed. He was repeatedly arrested and harassed by Chinese regime authorities.
"Eternal Spring," the documentary based on Daxiong's experiences, was chosen as the nominee for Canada's entry for Best International Feature Film at the 95th Academy Awards.
But the nomination prompted China's education department to ban all Daxiong comics.
book ban
On August 25, the Wuhan City Education Bureau released a list of banned books in middle elementary schools and kindergartens.
Daxiong's books were on the list.
The reason given was that the books were the "works" of a "key" Falun Gong practitioner who "fleed to the United States", Chinese authorities said.
Falun Gong is rooted in Chinese culture, with its adherents following universal principles of truthfulness, compassion and tolerance. He has been a target of the Chinese regime's persecution since 1999.
On August 29, Chinese media outlets NetEase and Radio Free Asia also reported that many schools had been notified of the banned book list before the start of the new semester.
Besides Daxiong's books, also listed were books by historian Yi Zhongtian such as "Chinese Classical Histories" and famous Taiwanese author Lung Ying-tai.
The notice stated that these books "are no longer suitable for reading by students", according to the "notification from higher authorities".
Lung Ying-tai replied on her Facebook account"It is truly my honor to be banished by you."
The real target
"The ban does not affect me, but the publishers," Daxiong told the Chinese-language edition of The Epoch Times.
Before leaving China, Daxiong published over 100 comics about traditional Chinese culture and ancient philosophers such as Laozi, Zhuangzi, Confucius and Mencius. In addition, major Chinese universities have used his books to teach drawing techniques to students.
"What the Chinese Communist Party [CCP] the prohibitions are not the book, but me as a person," he said.
"Falun Gong has been the most sensitive topic for the CCP. The CCP never dares to openly admit its persecution against Falun Gong," even those who oppose the CCP dare not speak about Falun Gong in public, Daxiong said.
As for being called a "key" member of Falun Gong, Daxiong said, "I am nobody. I am just a person who has free will and who cultivates Falun Gong.
The courage of choice
Director Jason Loftus previously told The Epoch Times that "Eternal Spring" is "a testament to the courage of those involved to speak out in the face of injustice, no matter the cost."
The Canadian-made documentary, which combines live footage and 3D animation inspired by Daxiong's art, has won awards around the world.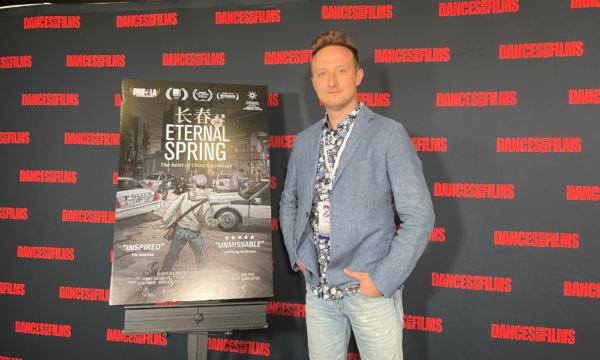 Currently, the film and Loftus won the Fischer Audience Award (Best International Feature Film) at Thessaloniki Documentary Festival, Hellenic Parliament Human Values ​​Awardthe Hotdocs Awards for Best Canadian Documentary, Best Jury and Audience price for Best Documentary Feature at the Lighthouse International Film Festival on Long Beach Island, and the Supreme Award at the Melbourne Documentary Film Festival.
Loftus admitted that highlighting wrongdoing in China can be risky for a filmmaker. The Chinese regime is a powerful player in the business world, and Loftus said some festivals chose not to screen "Eternal Spring" because of it, The Canadian Press reported.
Daxiong said that the persecution of Falun Gong has forced many talented Chinese people to give up their careers and live in displacement situations. For him, coming to North America was not easy.
However, he said, as a spiritual practitioner, "it is important to do what needs to be done and to choose what is right."
"These awards do not represent the judgment of the film, or myself as a person," Daxiong said, "but rather a test for the juries."
He explained, after 23 years of persecution campaigns in China, "It's how they judge issues related to Falun Gong, what they think about what's happening in China; these are the tests for them.
Mu Qing contributed to this report.