Comedian actor, Mr. Macaroni set to marry co-worker, 'Mummy Wa'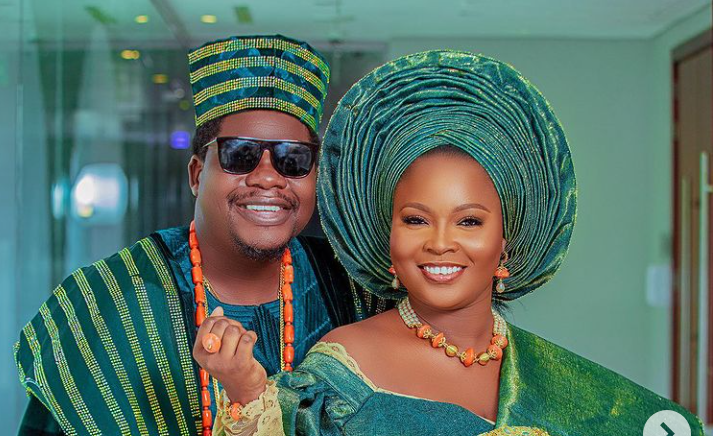 News of Mr Macaroni and Mummy Wa's engagement was first seen by netizens as a prank until they shared the photoshoot of the event
By Kehinde Okeowo
Debo Adedayo, better known as Mr. Macaroni, has announced his engagement to fellow comedian Kemi Ikuseedun aka "Mummy wa".
– Advertisement –
The duo, who are often seen doing skits together, took to their respective social media pages to share the happy news with their fans.
Mr Macaroni, via his verified Instagram page, posted a series of photos and wrote: 'Engagement today, wedding tomorrow'.
READ ALSO :
Popular director, Kemi Adetiba marries a Ghanaian lover
Opeyemi Aiyeola admits her union isn't perfect in post anniversary
– Advertisement –
Kemi, for his part, corroborated it after taking to his Instagram page @Kemz_mama to post a short wedding clip with a "Kemi Ikuseedun + Debo Adebayo" watermark.
In the captions section, she wrote, "DaddyWa finally paid mama wa bride price @mrmacaroni + @kemz_mama."
The online community had thought it was one of their regular pranks until Mummy Wa shared a video of the photo shoot, which gave fans reason to believe it wasn't. other. sketch.
Netizens, fans and friends then took to the comments section of their posts to wish the couple well and congratulate them.
However, there are a few fans who insist that the two actors aren't engaged but are doing their usual skit, they also felt it was a joke taken too far this time around.