Anyone who loves the comics knows that Steve Rogers is a veteran of WWII and Captain America in the comics. But Steve Rogers, a veteran of Afghanistan, Bosnia and Iraq, has been operating Dreamcatcher Comics and Collectables as a showcase for nearly four months in downtown Tallassee.
Rogers loves his comics, following all the villains, superheroes and more, but opening a comic book store was not on his radar. Then the COVID-19 pandemic struck.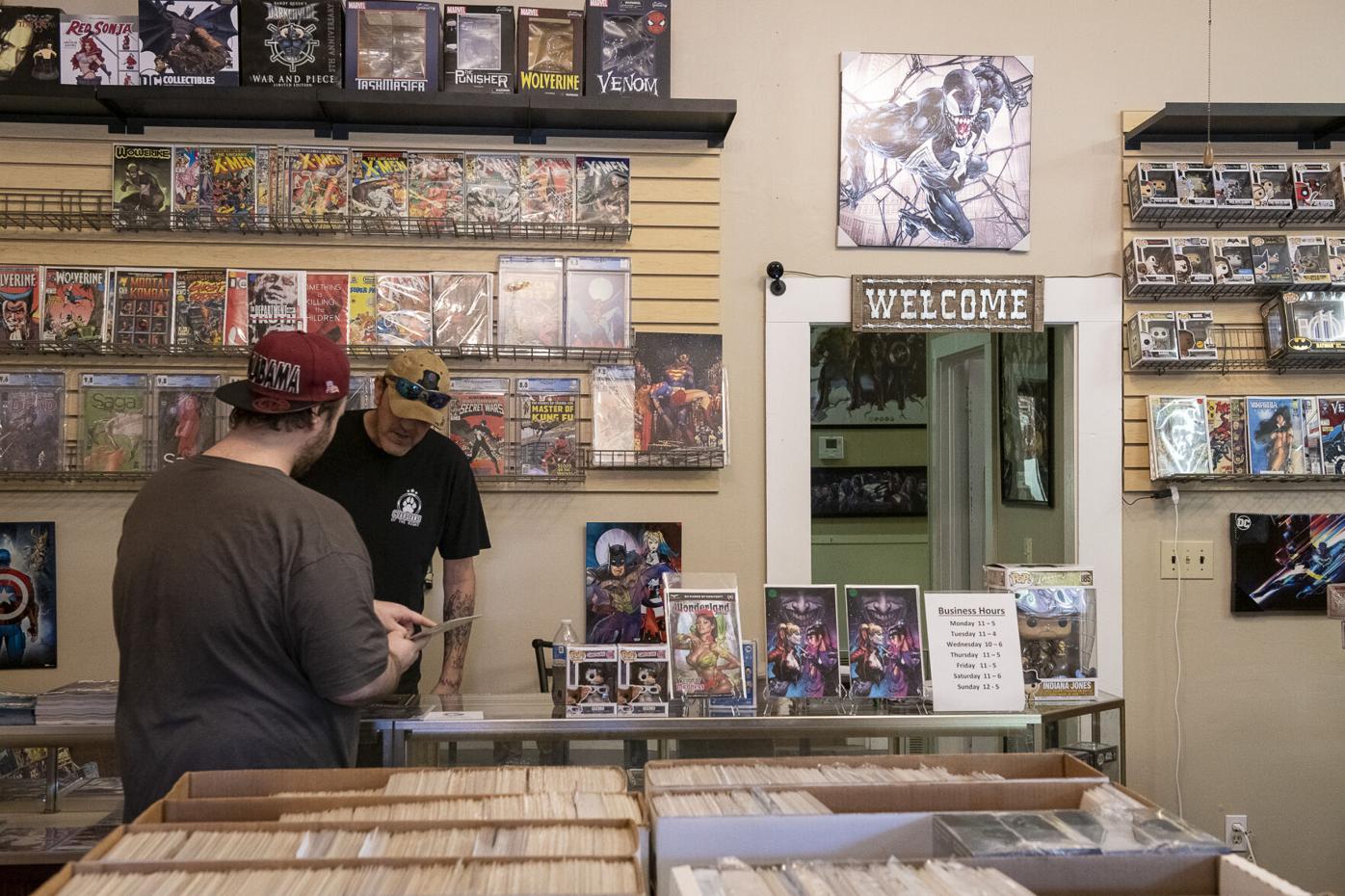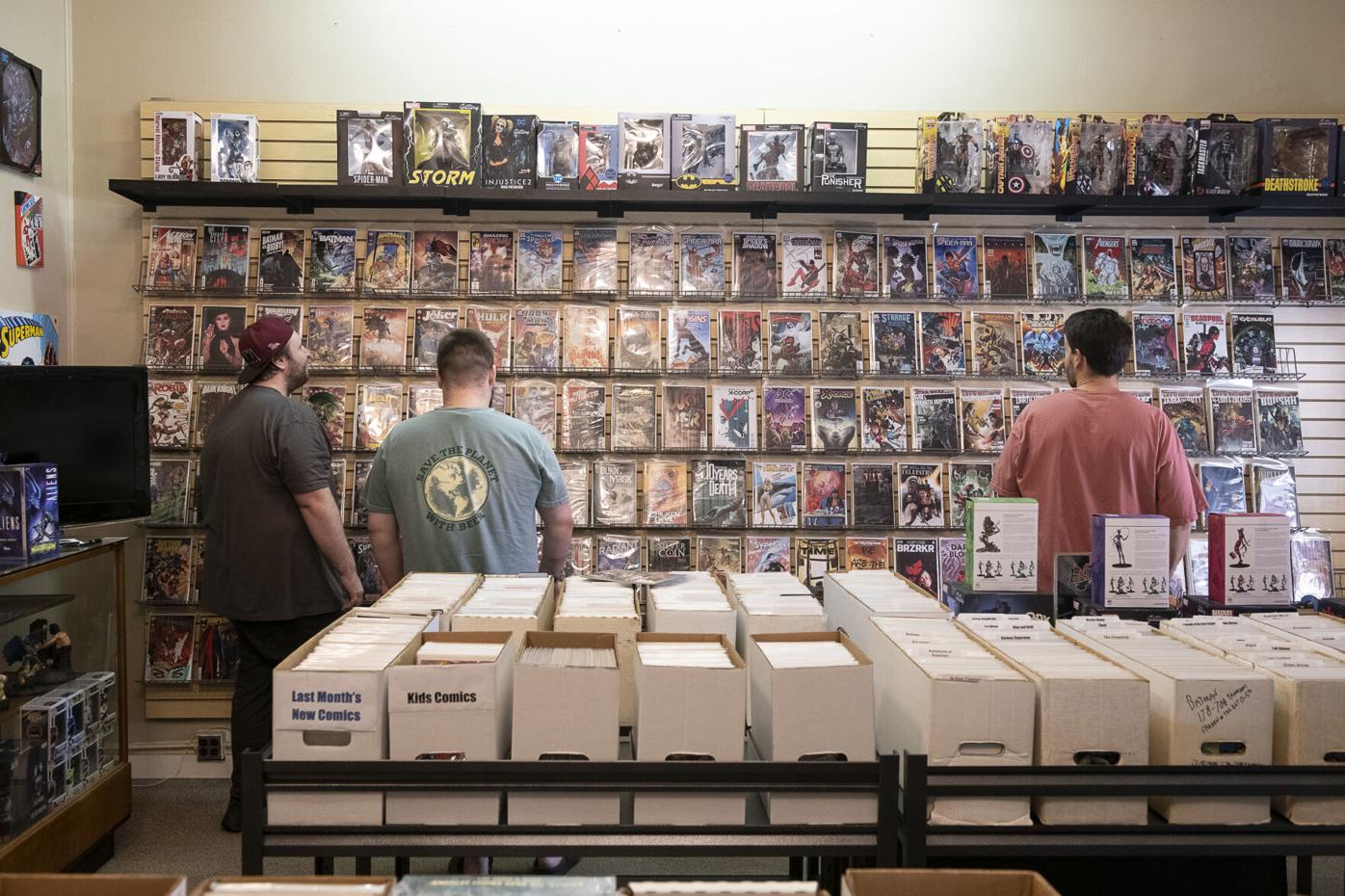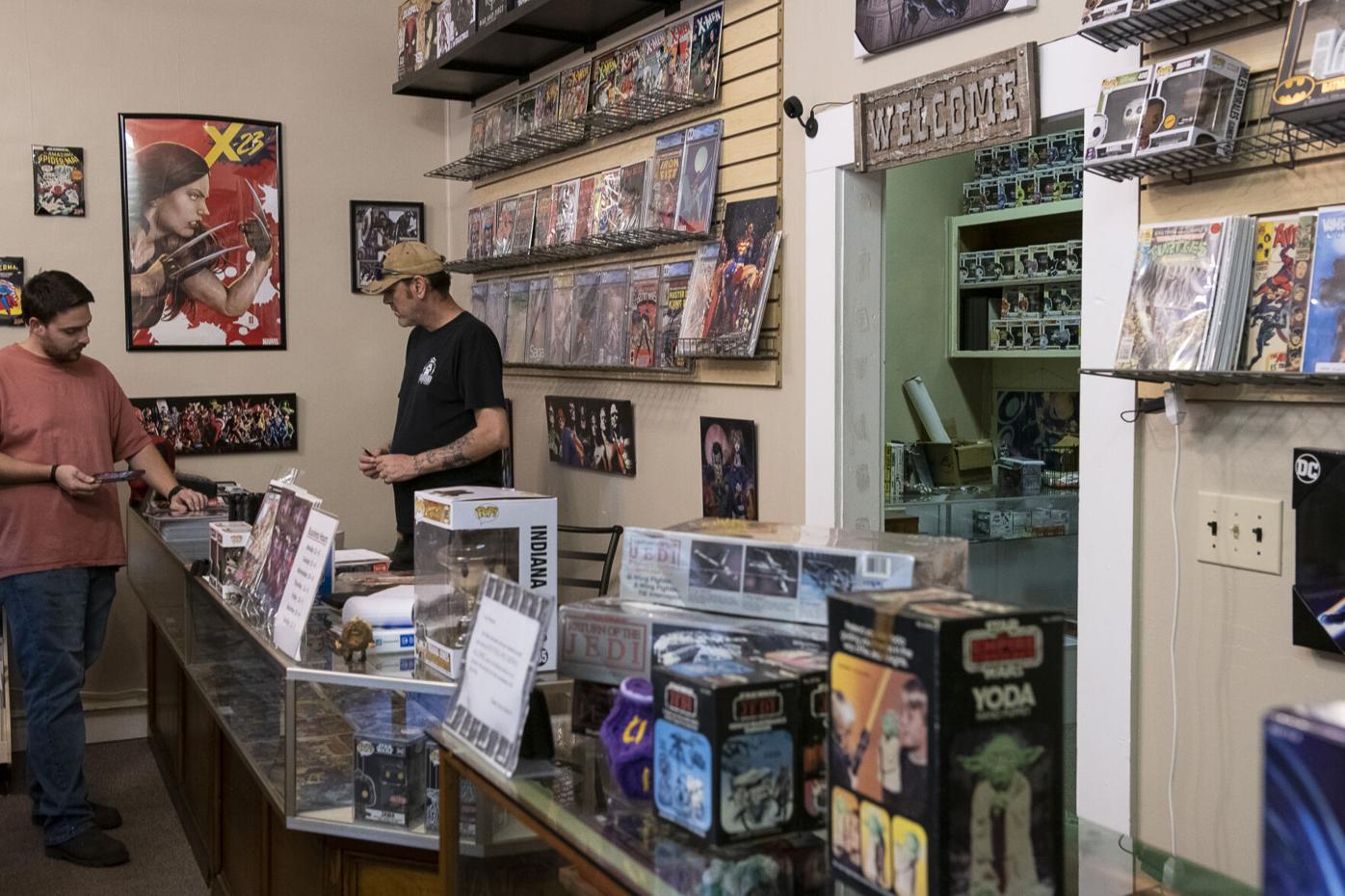 "If you had asked me to open a comic book store two years ago, I would have laughed at you," Rogers said. "Everyone rediscovered their childhood during the pandemic. We all went to our computers looking for things to do. Collectors in general started to look, "I wonder how are Beanie Babies doing?" People started to redeem their childhood.
"I was watching too. I bought a tape for $ 5 and yesterday it was $ 3 and tomorrow it was $ 10. I started to buy a few things that I wouldn't normally buy.
Rogers saw an opportunity and took the risk of opening a store during a pandemic of all comic book sales in downtown Tallassee.
"I started looking more and said it was a viable option," Rogers said. "If you've been in quarantine and something opens in your backyard, you're going to go."
Rogers prematurely opened Dreamcatcher Comics and Collectables for the June sidewalk because his store wasn't quite ready.
"We were going to be the only business not to open," Rogers said. "We had salespeople on either side of us. We opened without expecting a lot of people in a place that was nothing like what it is now. There were very few new comics. I was nervous. I spent time in Afghanistan, Bosnia, Iraq, I was more nervous here on opening day than there.
Customers have arrived and Rogers hasn't taken a day off since.
"It went well," Rogers said. "A lot of good things have been said on social media and it continues every day."
Some Rogers customers had traveled to Montgomery and other cities to purchase comics. Some customers get back to comics after leaving a few years because there was nowhere local to buy them. These are the customers that motivate Rogers to remain a viable business.
"When we opened, some customers started collecting again and we helped them get things they had missed," Rogers said. "If we close it affects them, they should go back to Montgomery."
Comics aren't the cheap printed newsprint issues of the 60s, 70s, and 80s. Comics now have new stories, some related to movies and TV shows. Most have the stories inside, but publishers have figured out that variant covers trigger more sales.
"We have a lot more variations than when we first opened," Rogers said. "Someone might not buy Spiderman, but there might be an artist they'll follow and want this cover." By providing more blankets, people may want more.
The weekly comic book shipment has created a binge eating that only superheroes, villains, and comics can quell. Rogers mixes water on social media premieres Tuesdays for soon to be stocked with comics.
"For some of these guys, it's Christmas Eve," Rogers said. "I used to post comic book photos the day they're available, but I started doing it the day before. We get phone calls, emails and texts asking for this one or that one, I'll ask "is that all?" A few minutes later, the text wants something else.
Rogers saw a need to expand its offerings in the first four months. Quickly, Rogers assembled an anime / manga room.
"I got tired of seeing money come out the door," Rogers said. "Nowhere in Alabama is there an Anime / Manga store. Most things are in bookstores. Traditionally about a shelf and that's it. Comic book stores traditionally don't sell a lot of them.
These customers were buying online. These customers now come to the Rogers store for more than just a book or a movie.
"We had Demon Slayer wands," Rogers said. "They sold at the end of the day. We have
anime / manga masks, backpacks, t-shirts, as long as it's connected to their favorite anime / manga, they buy it. That's why we got involved. They had nowhere to go. We had room here. If it works, so much the better. It worked in our favor.
Rogers has expanded to include tabletop games such as Magic and Dungeons and Dragons (D&D).
"These guys have to drive up to Montgomery," Rogers said. "Some are married and their wives don't let five or six o'clock or their boyfriends come at three or four in the morning to play."
Now Rogers has set up tables in the back for the Friday, Saturday and Sunday games.
With space starting to run out in Dreamcatcher Comics and Collectables, Rogers has a plan to expand, but not necessarily with comics or anime / manga. There is a vacant space next to it, but Rogers is not yet ready to occupy it.
"We're going to continue here until we're fully toothy," Rogers said. "As much as I would love to do it now, as much as they would love to have us do it now, I can't count on 9-10 people to open it, plus you open another box of worms." "
Customers have already started to congregate in the Rogers store. A client called the comics his drug and enjoyed meeting other people in the comics and more. And Rogers agrees with customers learning more about each other.
"There have been times when customers have finished paying and go to the table and discuss things," Rogers said. "The common joke is that this is Tallassee's bar. I am waiting for the first phone call from a woman who asks me if her husband is there, wait, it has already happened.
This is still a new business and Rogers understands that it has to turn a profit to stay open, but he's not trying to be wrong either. It's more about the new friends he made and even threw a birthday party for in his first few months.
"We're still kind of day-to-day, it's a whole new business," Rogers said. "In closing, you have let down a lot of people. Unlike Walmart and some other stores, you build a relationship with your customer. If it were to close tomorrow, I wouldn't want us to have failed in business, but I would be hurt more because I have clients that I would have let down.