Film Festival Lineup and Comic-Con Updates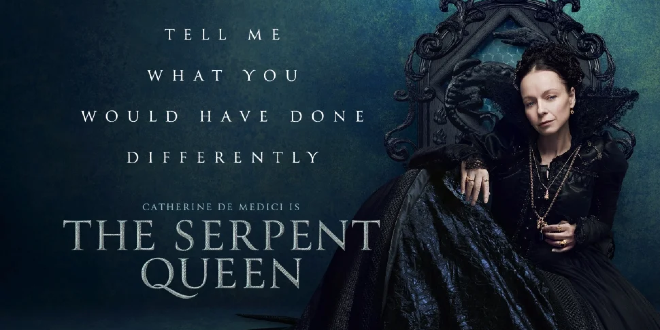 Before we get into the festivals, however, we have a first teaser for Oppenheimer! The film is directed by Christopher Nolan, and will see both Gary Oldman (Sirius Black) and Mr Kenneth Branagh (Gilderoy Lockhart) alongside Cillian Murphy (Peaky Blinders). The plot follows J Robert Oppenheimer, a famous physicist who was involved in creating the first nuclear bomb. Check out the trailer below and let us know what you think!
There is an exciting announcement for Miranda Richardson (Rita Skeeter) next. She was cast in Season 2 of Destiny: The Winx Saga! The show's second season premieres on September 16, with Richardson set to take on the role of manager Rosalind. The show follows a group of young fairies at a magical boarding school and will explore the fairies' feelings about what they want to be when they grow up.
We also have a Netflix casting announcement for Ray Fearon (Florence). He was cast in the eight-part musical drama Champion, which will take place in South London. The show has been described as a "love letter to black British music". It will follow a family of musicians who turn against each other when one of the family members is signed by his brother's rival. The BBC will broadcast the show in the UK and Ireland, while Netflix will stream the show worldwide.
We have a trailer for a documentary narrated by Helena Bonham Carter (Bellatrix Lestrange) for you next. Three minutes: lengthening will tell the stories of Jewish citizens in a small Polish village through the Holocaust. It is based on three minutes of footage shot by one of the citizens and will show the human cost of the genocide in a never-before-seen way. The documentary debuted at the Venice Film Festival last year, but will hit theaters on August 19.
Speaking of the Venice Film Festival, this year's lineup was announced earlier this week! Producer David Hemanthe film White noisewhich stars Adam Driver (Gucci House) and Greta Gerwig (isle of dogs), will open the festival on August 31. The film is a dramatization of the life of an average family as it deals with everyday issues alongside the more abstract concepts of love and death, and will mark the first time a Netflix film has opened the festival!
Brendan Gleeson and Colin Farrel (Mad-Eye Moody and fantastic beasts's Percival Graves respectively) will also make an appearance at Venice Film Festival. their movie The Banshees of Inisherin, a drama set on a small Irish island, has secured a spot in the competition! This means the film is in the running for this year's Golden Lion award. Bill Nighy (Rufus Scrimgeour) will also be present at the festival, although his film Living and Gemma Chan's (Madame Ya Zhou in fantastic beasts) don't worry darling will only show non-competitively.
We remain on the Italian theme even if our next film will not be screened at the festival. Instead, we've got another teaser to show you, this time from Netflix's next retelling of a classic fairy tale. We told you about Guillermo Del Toro's version of Pinocchio since the two David Bradley and Ron Perlman (Argus Filch and Gnarlak in fantastic beasts respectively) were announced as part of the cast. This week's teaser tells us more about how Del Toro twisted the story, though we still don't have an official release date from Netflix. Watch the trailer below and let us know what you think!
Next Step is a new co-star for david holding (Barty Crouch Jr.). We have already told you about his role in the upcoming play Good, which will officially open at the Harold Pinter Theater in London later this year, but earlier this week another of his co-stars was announced. Sharon Small, best known for her detective roles in London kills and The Mysteries of Inspector Lynley, will star alongside Tennant as Helen! Previews for the play will begin on October 6, with the official opening date set for October 12.
Jamie Campbell Bower (young Gellert Grindelwald) is to appear on The show tonight At the beginning of next week ! He joins the long list of Stranger Things stars to appear on the show, following first appearances from Joseph Quinn and Joe Keery last week, as well as multiple guest appearances such as Millie Bobby Brown and Finn Wolfhard. He will be on the show on August 2, will you be listening?
We're heading to Comic-Con in San Diego for our next three stories. First of all, after the announcement of two additional seasons of american dad last year we have a teaser clip, with a whole new list of special guests for this season! One of the special guests is Jason Isaac (Lucius Malfoy), who is set to play Jumpers, a frog who leads a manipulative gang. Check out the clip below!
Not only do we have a teaser clip for american dadbut we also have a trailer for JOhn Wick: Chapter 4! Natalia Tena (Nymphadora Tonks) Will Do It John Wick franchise debut in the film playing Katia. The film is due out in March next year and will give us a deeper look into the life of well-known hitman John Wick (played by Keanu Reeves). You can watch the trailer below if you missed it at Comic-Con last week.
David Thewlis and Stephen Fry (Remus Lupin and narrator of the UK audiobooks) also appear in a project shown at this year's Comic-Con. Although none made it to the event, a panel was organized with other members of The sand man cast and crew. A trailer was released as part of the panel, along with a plot preview from comics writer Neil Gaiman and other Comic-Con exclusive interviews and clips. You can take a look at the trailer below!
There was also an announcement from Toronto International Film Festival earlier this week. He unveiled more titles that will be showcased at this year's festival, which kicks off on September 8 and runs until September 18. It was announced that Jack Thorne's (co-writer of Harry Potter and the Cursed Child) film about two young girls who dream of competing in the Rio 2016 Olympic Games, swimmers, will open the festival! 18 gala presentations were also announced, including Hero Fiennes Tiffin(Tom Riddle, 11) The female king and Lady Emma Thompson(Professor Trelawney) What's love got to do with it?.
There were also 45 titles added to the Special Features section of the program, including Eddie Redmayne(Newt Scamander in fantastic beasts) latest true crime thriller The good nurse and The menua dark and comedic horror starring Ralph Fiennes (Lord Voldemort). Samantha Morton(Mary Lou Barebone in fantastic beasts) The whale also made the list, while TIFF became the second festival this week to announce The Banshees of Inisherin as part of its composition.