Heritage Auctions reaches 2nd highest total on record for comics and cartoons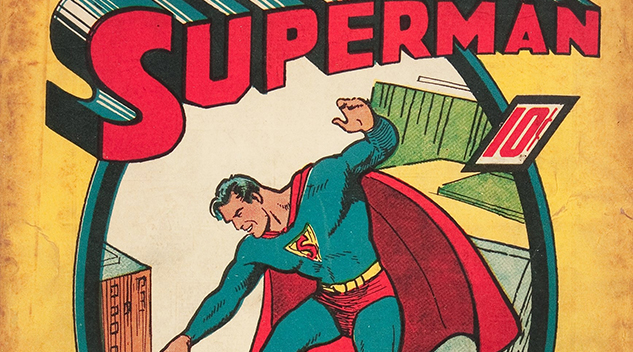 DALLAS, TEXAS – Original underground comic art and key books from the Golden and Silver Ages helped drive the total value of comic book and comic book auctions comics from Heritage Auctions from Nov. 17-19 to nearly $ 10 million, the second-highest total on record for a comic book auction. The number one comic book auction record ($ 10,389,821) was set by Heritage in July 2012.
"This auction has been very rewarding for us at Heritage Auctions as many lots have exceeded our estimates," said Barry Sandoval, Heritage's director of comics and comic art operations. "For example, we certainly thought the Pep Comics series would sell for multiples of guide price, but we didn't expect some to sell for up to 12 times guide value!
The top lot of the two-day event was a rare unrestored copy of Superman # 1 (DC, 1939), which sold for $ 358,500. Although about 1 million copies were printed in 1939, very few are known to have survived in this quality or better; this question is ranked third on Overstreet's "Top 100 Golden Age Comics" listing.
One of the highlights of the auction was the issue of The Amazing Spider-Man The Curator's # 1 Pedigree (Marvel, 1963), which is one of the best Silver Age comics sold by Heritage in a 15-year auction. The book sold for $ 262,900.
A copy of Batman # 1 (DC, 1940) was another exceptionally popular Golden Age lot that sold for $ 239,000. The issue, which features the first appearances of two characters who would end up being longtime enemies of Batman: Catwoman and the Joker, which are two of the reasons for the issue to appear on Overstreet's roster. This issue features an origin story of Batman and classic Bob Kane and Jerry Robinson cover, and is one of CGC's top 20 copies.
Steve Ditko's The Incredible Spider-Man # 27 splash page 1 original art (Marvel, 1965) also grossed $ 239,000. The page features Spider-Man and his biggest villain: The Green Goblin. Headlining the Underground Comix bundles, Robert Crumb Thrilling Murder Comics # 1 "Jumpin 'Jack Flash, Four-page complete original art (San Francisco Comic Book Co., 1971), which sold for $ 143,400, setting a new world record for the artist. Considered to be one of Crumb's most violent and taboo stories, this art combines the title of the 1969 Rolling Stones song with the events that led to the notorious Tate-LaBianca murders by members of the "family. By Charles Manson.
Another prominent underground lot was the Robert Crumb Mondo Snarfo "Grim grids " original three-page complete art (Kitchen Sink, 1978) that sold for $ 131,450.
Considered one of the finest copies in the Golden Age collection with less than a dozen copies rated equal or higher, Flash Comics # 1 (DC, 1940) FN + 6.5 CGC grossed $ 107,550.
More fun comics # 73 (DC, 1941), another coveted issue, sold for $ 104,562. Particularly in high demand as it includes the origin and first appearance of Aquaman and Green Arrow, its near-mint value jumped 43% from 2015 to 2016 – the biggest jump on all books. on Overstreet's "Top 100 Golden Age Comics" listing.
Other top hits included an Alex Raymond comic book Flash Gordon Sunday dated 8/14/38 (King Features Syndicate) that grossed $ 95,600; and another play by Robert Crumb, The World According to Crumb [The World According To Crumb], the original promotional poster art (CNBDI, 1991) grossed $ 77,675.
The same final price of $ 77,675 was: a daily comic book by Bill Watterson, Calvin and Hobbes dated 04/21 to 86 (Universal Press Syndicate, 1986), a Marvel Comics # 1 (Timely, 1939) and a Jack Davis CRAZY # 6 full six page story "Casey at the Bat!" original art (CE, 1953).
All prices shown include the buyer's premium. For information, 877-437-4824 or www.ha.com.