How to buy the VALORANT comic posters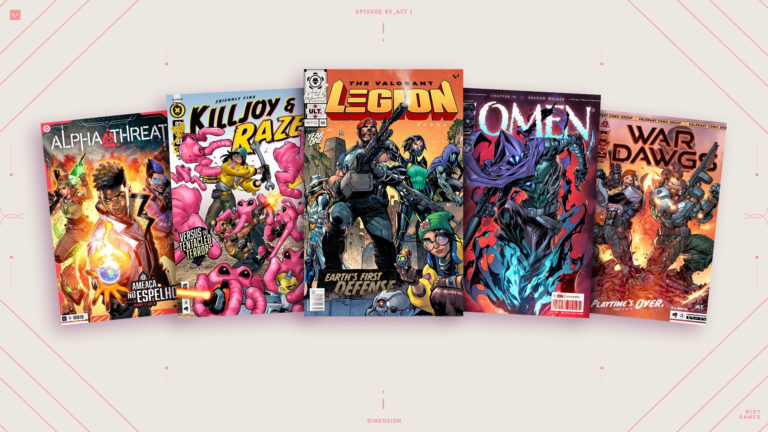 Riot Games brought the VALORANTS comic-style player cards come to life as posters that can be purchased by fans on the Riot Games store.
Along with the release of Episode Five, Riot Games has revealed an additional Battle Pass for VALORANTS which included Radiante, titles, and three comic-inspired player cards. This battle pass is free for everyone before the pass goes away on July 12. Fans of the stylized cards can add them to their own game setups by purchasing all three cards, and two additional ones, from the Riot Games store.
The posters available for purchase come in two different sizes at two different prices. The first size is 12 inches by 18 inches and costs $22 USD while the other size is 24 inches by 36 inches and costs $28. Additionally, all five posters have the option of being framed, which is an additional cost. 12 by 18 posters are framed at $55 and 24 by 36 posters are framed at $110.
To purchase the posters, fans will need to visit the Riot Games store, all official Riot Games merchandise is sold. The website presents the VALORANTS posters on the home screen, but if the advertisement is not there, the posters can be found in the art category at the top of the screen.
There are five different styles to choose from, three of which include the battle pass player cards while the two extras were seen during the episode five cutscene. In the cutscene, Reyna, Killjoy, and Neon are seen walking through a comic book store where they see merchandise with their faces on it. This same comic book store can be seen on VALORANTSPearl's new map, which was also featured in the episode five cutscene.