Opening gallery of comic book collector Philippe Labaune at 555 West 23rd – Commercial Observer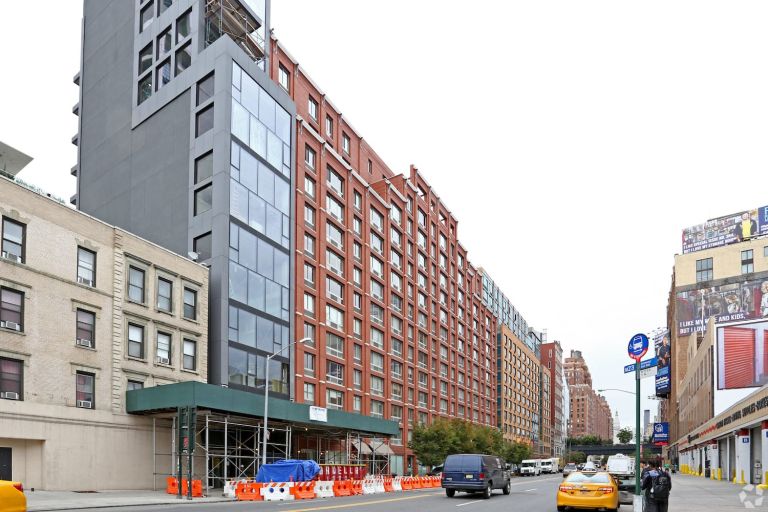 A collector plans to open a more permanent gallery dedicated to European comics in Chelsea, Commercial Observer has learned.
Philippe Labaune's BD Art9 signed a two-year lease for 1,250 square feet on the ground floor of 555 23rd Street West between 10th and 11th ave, owner Development of Douglaston announcement. The rent charged for the storefront of the 15-story condominium was $ 9,000 per month.
The place, named the Philippe Labaune Gallery, is set to open later this month and feature original European comics, and will be the only dedicated comic book gallery in the country, according to Douglaston.
Born in France, Labaune worked in the financial industry in New York City for nearly three decades and began amassing a collection of original comics about 15 years ago, according to France-Amérisk magazine. He left his job and founded Art9 to promote European comics in the United States.
The Labaune collection includes pieces by the creator of the "Adventures of Tintin" Hergé and the artist Jean "Moebius" Giraud, and he organized his first exhibition last year in Chelsea.
"It was so wonderful that I was able to share the illustrations of over 50 of the most renowned comic book artists from around the world, like Hergé, Moebius and Enki Bilal, at an exhibition in Chelsea last year, but with my own gallery, I will be able to do it regularly, "Labaune said in a statement. "And my new space is ideally located, tucked away in the gallery district."
Art9 represented itself in the lease, while Young Joshua of Clinton Management, the property management arm of Douglaston, took care of it for the owner.
"The addition of the Philippe Labaune Gallery in West Chelsea is not only the start of the galleries reopening, but continues to anchor Douglaston's long history of facilitating and supporting artistic opportunities in the Galleries District. "Young said in a statement. "The COVID-19 pandemic has posed increased difficulties and challenges to the arts industry as a whole and we are focused and committed to helping revive the sector by focusing on even more unique and creative avenues. to bring gallery spaces to the neighborhood. "