Patrick Ballesteros San Diego Comic-Con 2022 Exclusives, Debut [UPDATE June 5]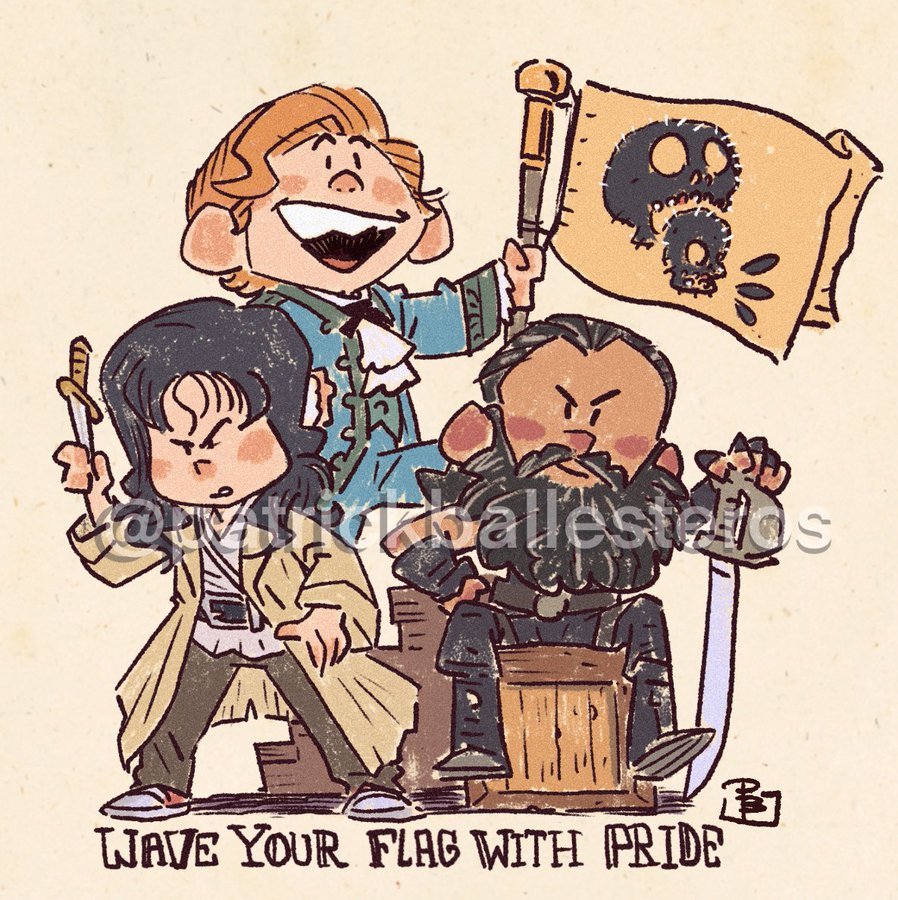 You know it's San Diego Comic-Con news season when we start talking about one of our favorite artists, Patrick Ballesteros.
Ballesteros takes your favorite pop culture characters and fills them with childhood wonder – literally, creating kid-ified versions of them in his signature style. His popular print lines include his "25 Cent Wonders," which feature imaginary versions of the childhood "rides" you used to find outside stores populated with all your favorite characters, and "Can You Hear Me Now? ", where any combination of characters are just a tin can call away to communicate.
This year for San Diego Comic-Con, he worked on new exclusives, debuts, and more. Interested in a commission? Its commission seats will open at 10:00 a.m. PT on Monday, April 25. It will open around 25 places, so be sure to email [email protected] with the subject line 2022 SDCC Commissions if you are interested.
[UPDATE June 5]
Ballesteros' next piece making its convention debut is all about the pirates talking about it as a crew. So wave your pride flag high and hop on over to Blackbeard's Bar & Grill (& Other Delicacies & Delights & Fishing Equipment). This piece will be available as a sticker – and if we're very lucky, maybe more – damn it.
[UPDATE June 3]
They say you can't go 'home' anymore – but we feel like we're back with the final reveal of Ballesteros"Nothing better than being at home» triptych.
The final 6″x8″ print is titled "Strange times', and features everyone's favorite Master of the Mystical Arts and a certain webhead.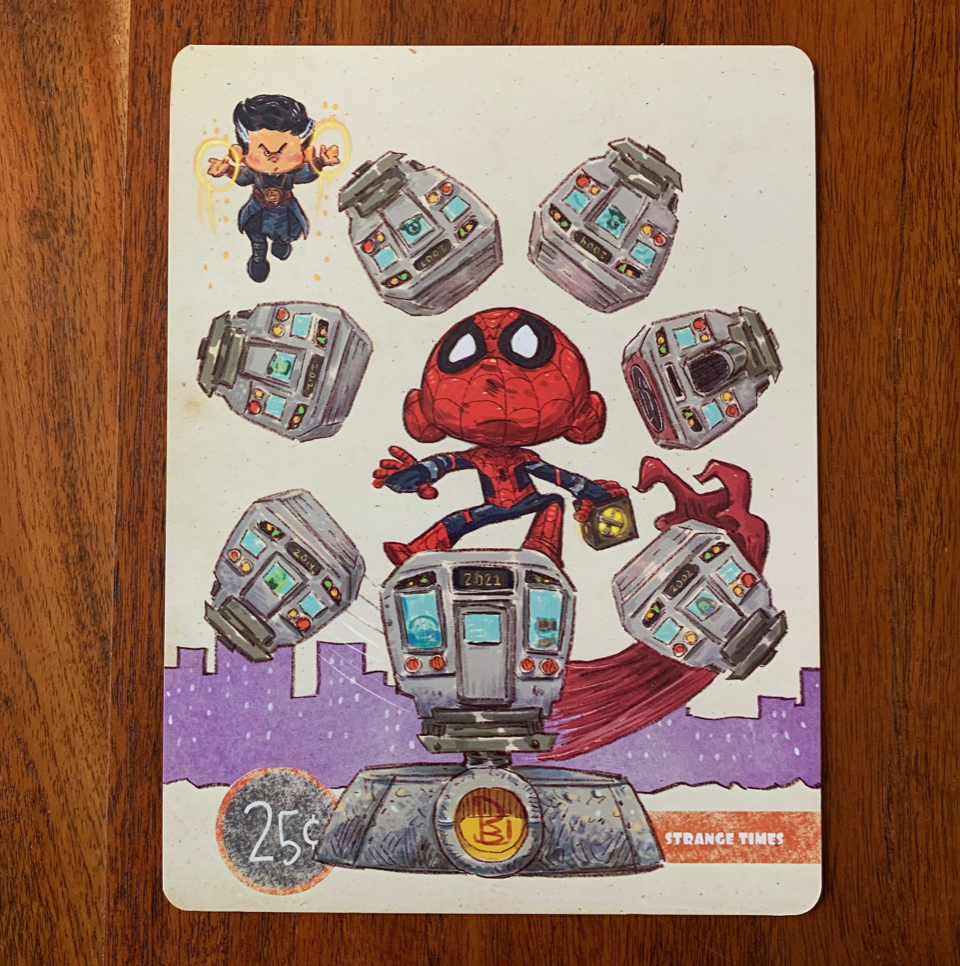 It combines with the other two prints in the series — "take two" and "Help" – to form a triptych featuring all your favorite characters and moments from the film. This open-edition set will debut at San Diego Comic-Con, where you can get each print for $12, or take advantage of a special con and get the full set of three for $30.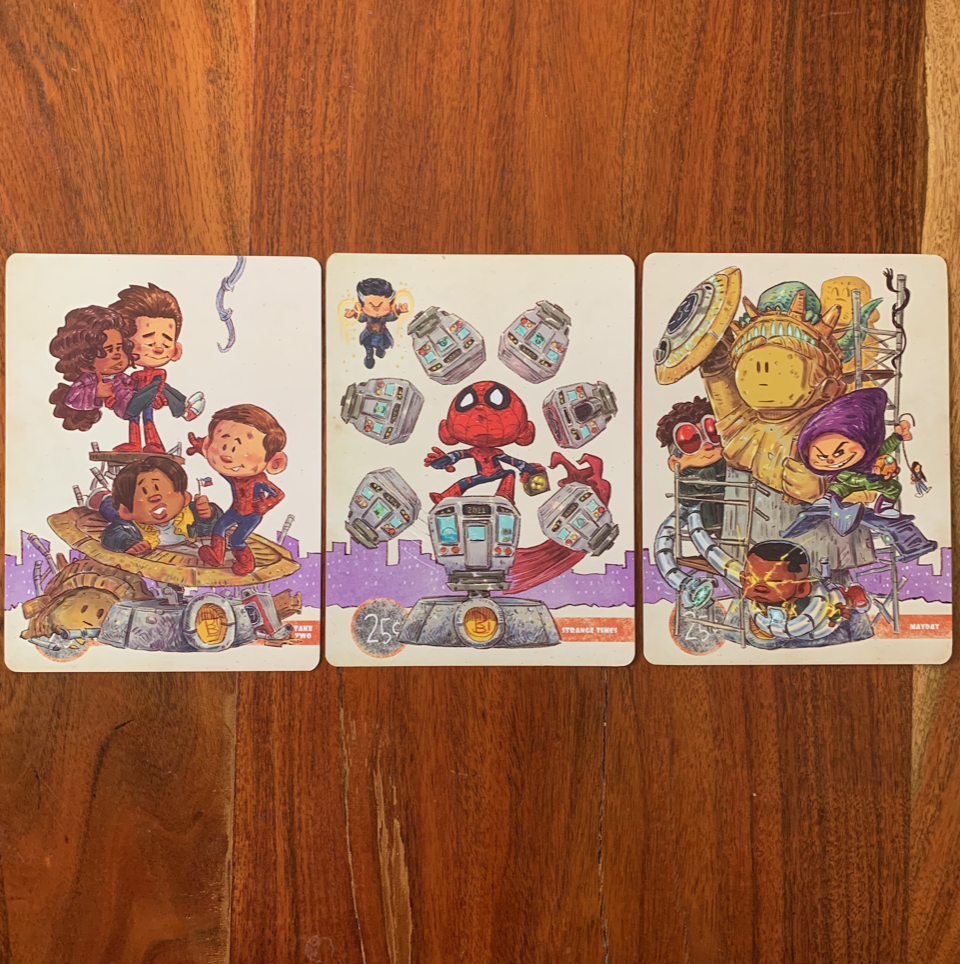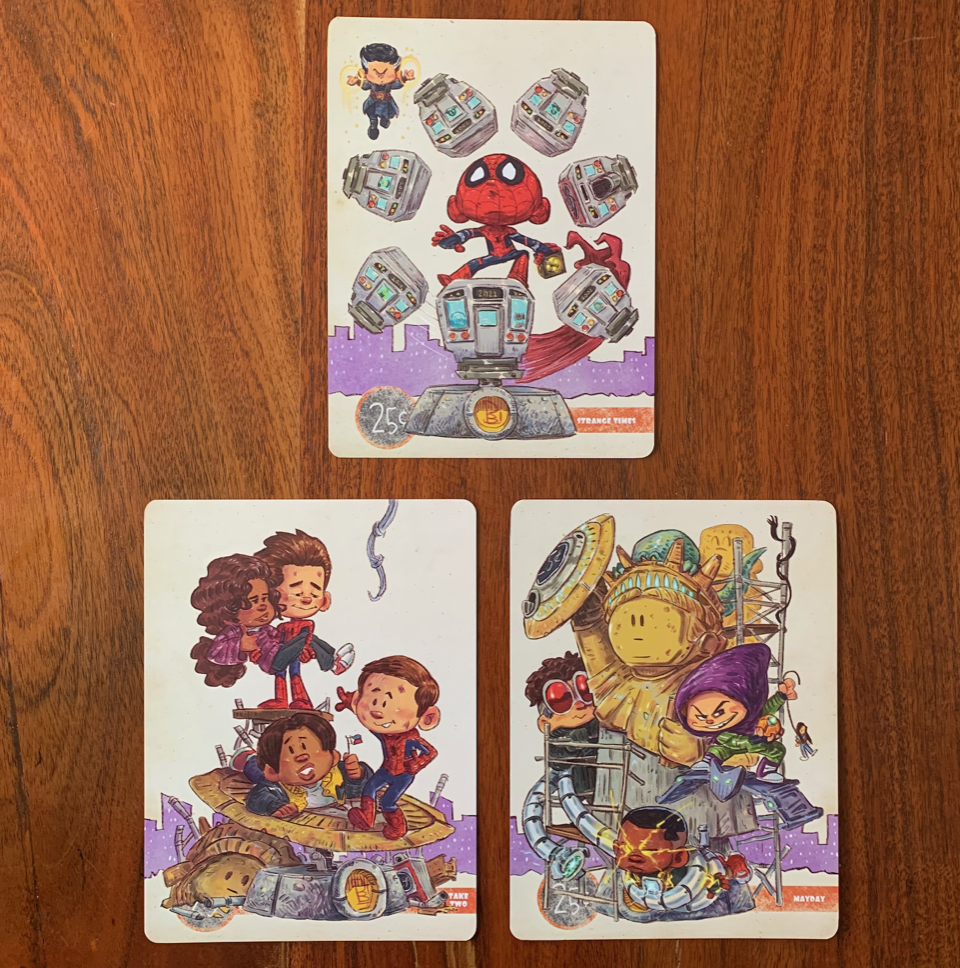 [UPDATE May 31]
Many of us have been going through something of a 'moon phase' lately – and if you also feel a total eclipse of the heart when thinking about these characters, you're going to want to grab Ballesteros' latest San Diego comic – Exclusivity.
Entrants can pick up this fun 8″x8″ mash-up titled "moon lightingat the convention for $20. It is printed on fine art perlé linen and limited to only 150 copies.
We love the swirling cosmic colors of the night sky – and this deviates a bit from the usual Ballesteros prints, while still retaining its kid-ified personas.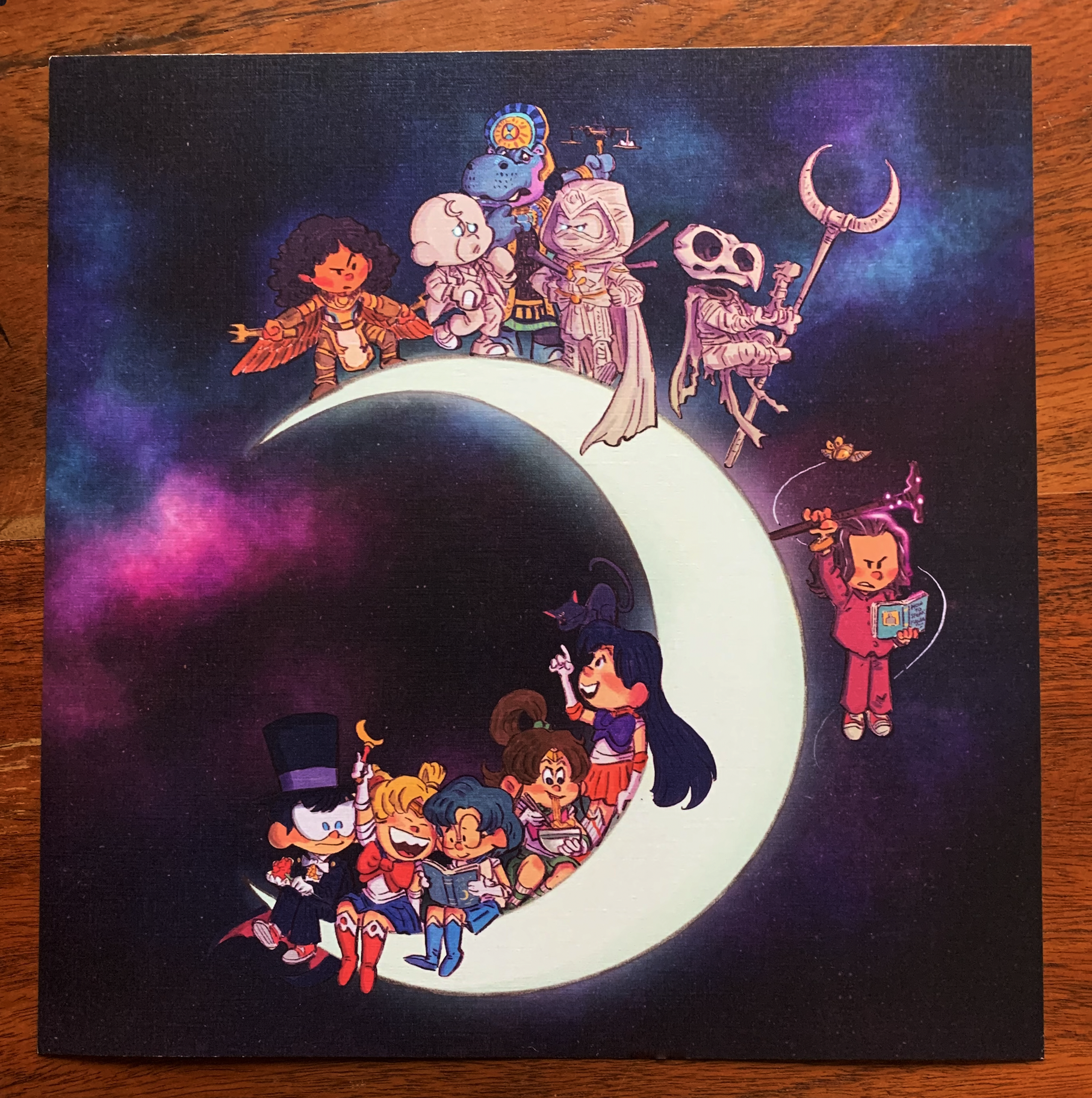 [UPDATE May 27]
Are you addicted to Boba? If so, there's no need to offer a bounty, because Ballesteros has your solution here. "Boba's shopis coming to San Diego Comic-Con as an 11″x14″ print for $25, an open edition debuting at the con, which will be available daily.
The only question then is, which flavor is your favorite?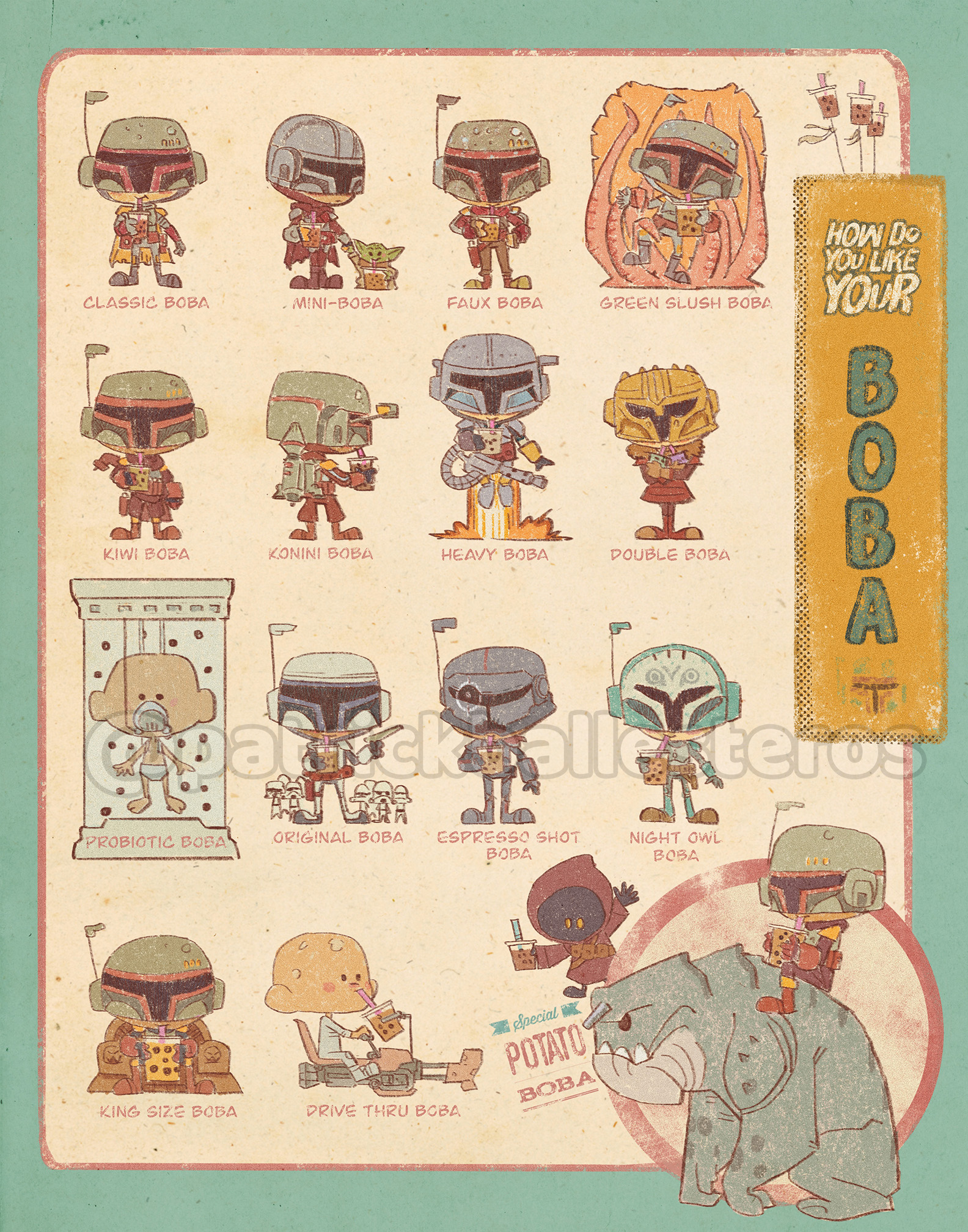 [UPDATE May 20]
Don't despair over an Everything Bagel – because you can find it all, anywhere with Ballesteros' latest impression making its convention debut.
This 6″x14″ print, titled "Whiten the Multiverse», is a tribute to the best film of the year (in our humble opinion). It has more dimensions than you can shake a Raccacoonie, and finding all the details hidden inside seems way more fun than a trip to the IRS.
The print, which is on Fine Art Pearl Linen, is limited to just 150 pieces and will be available from SDCC for $30.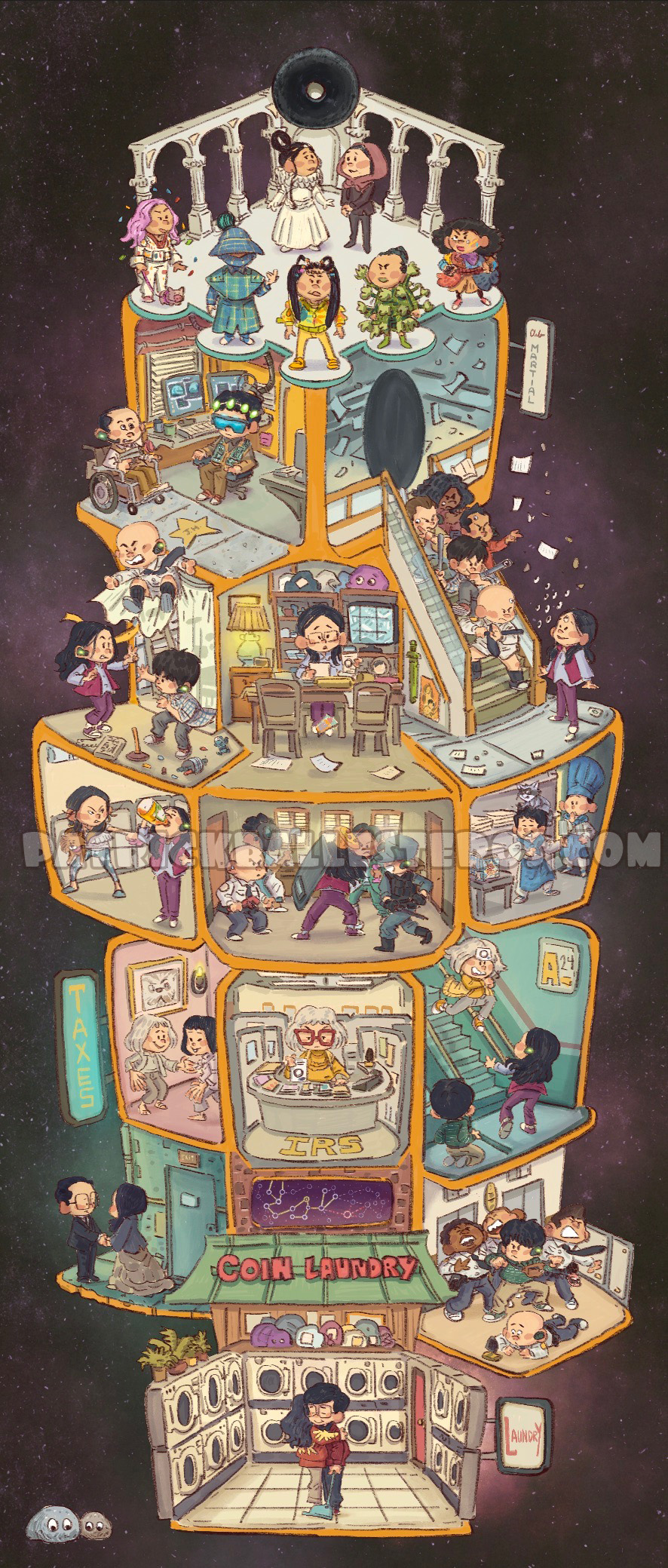 [UPDATE May 16]
The second part of Ballesteros' new Spidey triptych celebrates all things "two" – second chances. Second iterations. Second parts of this series of prints.
The new piece, titled "take two", is a 6″x8″ print that will debut at Con.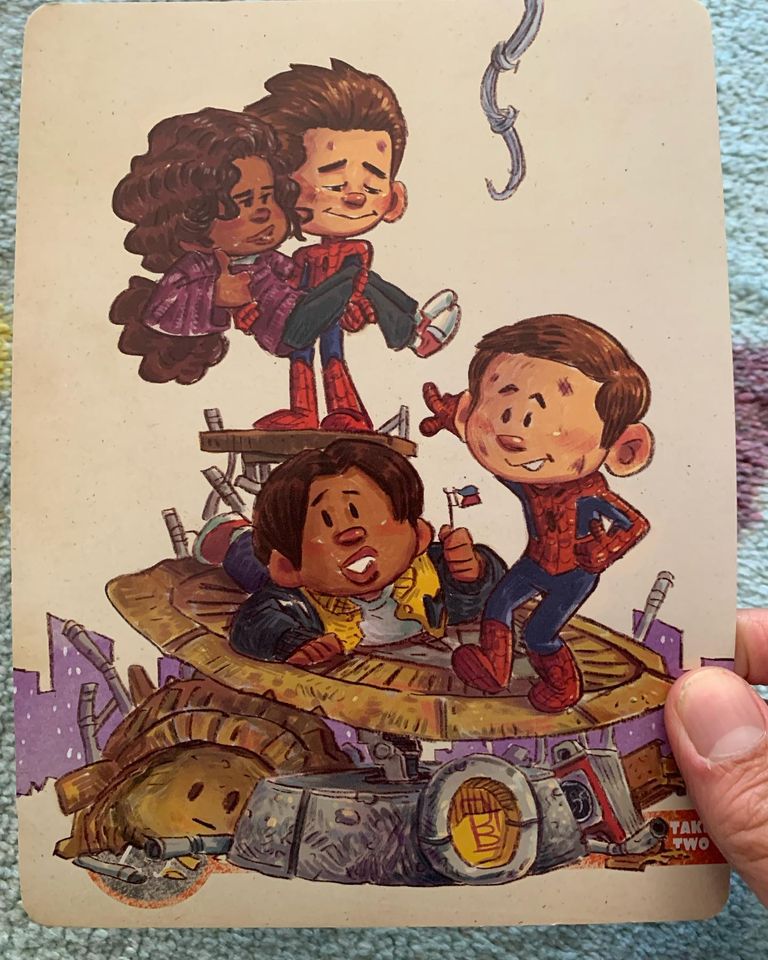 [UPDATE May 6]
For many of us, John Williams marked our childhood (and most of our adult life). His music has stolen the show from many of the most iconic franchises of the past decades, including star wars, IndianaJones, jurassic park, Alone at homeand Harry Potter – as good as Jaws, Superman, AND the extra-terrestrial, Dating of the Third Kindand countless others.
Ballesteros' last print, "Mr Williams' Opus», pays homage to both the man and his musical heritage. This 11″x14″ print will debut at Comic-Con this summer for $30, in an edition size yet to be determined. Each print will come signed by the artist.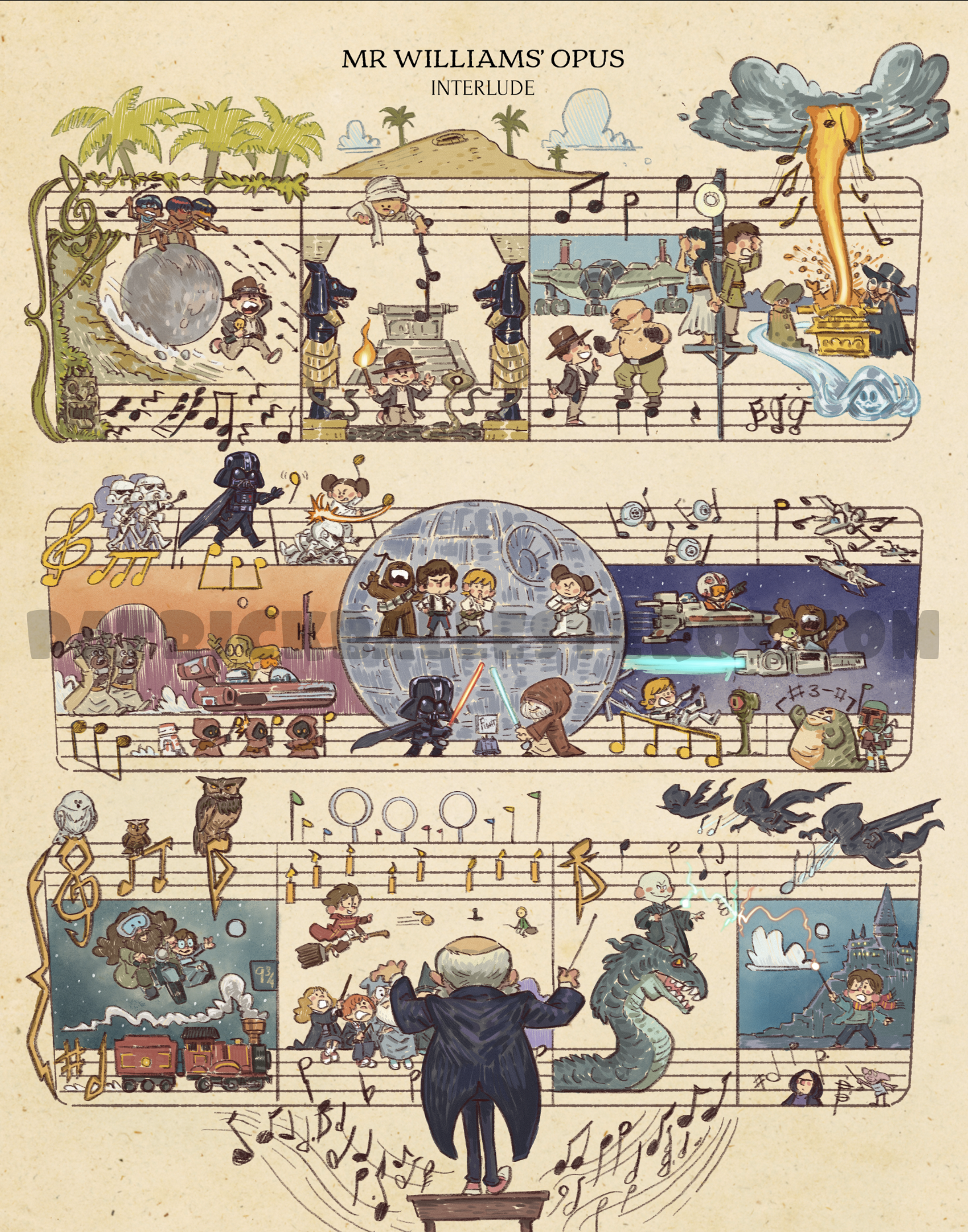 [UPDATE April 22]
Up first is the start of a new three-part exclusive, featuring some webheads' worst nightmares. The piece, titled "Help", is a 6″x8″ print. The size and price of the edition are yet to be determined, but we'll be bringing you more soon.